This site also hosts information on Los Angeles area campus OCF (Orthodox Christian Fellowship).

About the name Occidental
OCP publishes books and pamphlets for and about Orthodox Christians in the Western Rite.
(More info)
---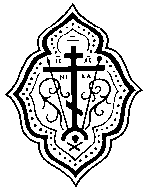 Links:
Articles and document content from OCP online.

Other Orthodox sites...
---
Vistor number

. Feedback.
Maintained by Mark Hudson.